One of the things that we are well known for is our colorful, unique and spiritually charged temple. The wonderful paintings on the temple walls are all original, which were hand painted by our very own Hare Krishna artists in Hungary.
All artwork at the temple building has been done onsite, through hard work and many hours, by our team of artists. ️As soon as one enters the temple building it is hard not to notice the 3D paintings that decorate the corridor walls.
Inside the temple room, wall paintings and decorations as well as paintings on the ceiling, beautify the room and make it come alive. These paintings are refreshed every so often to make sure that the paints do not fade and that the experience of seeing them remains ever fresh.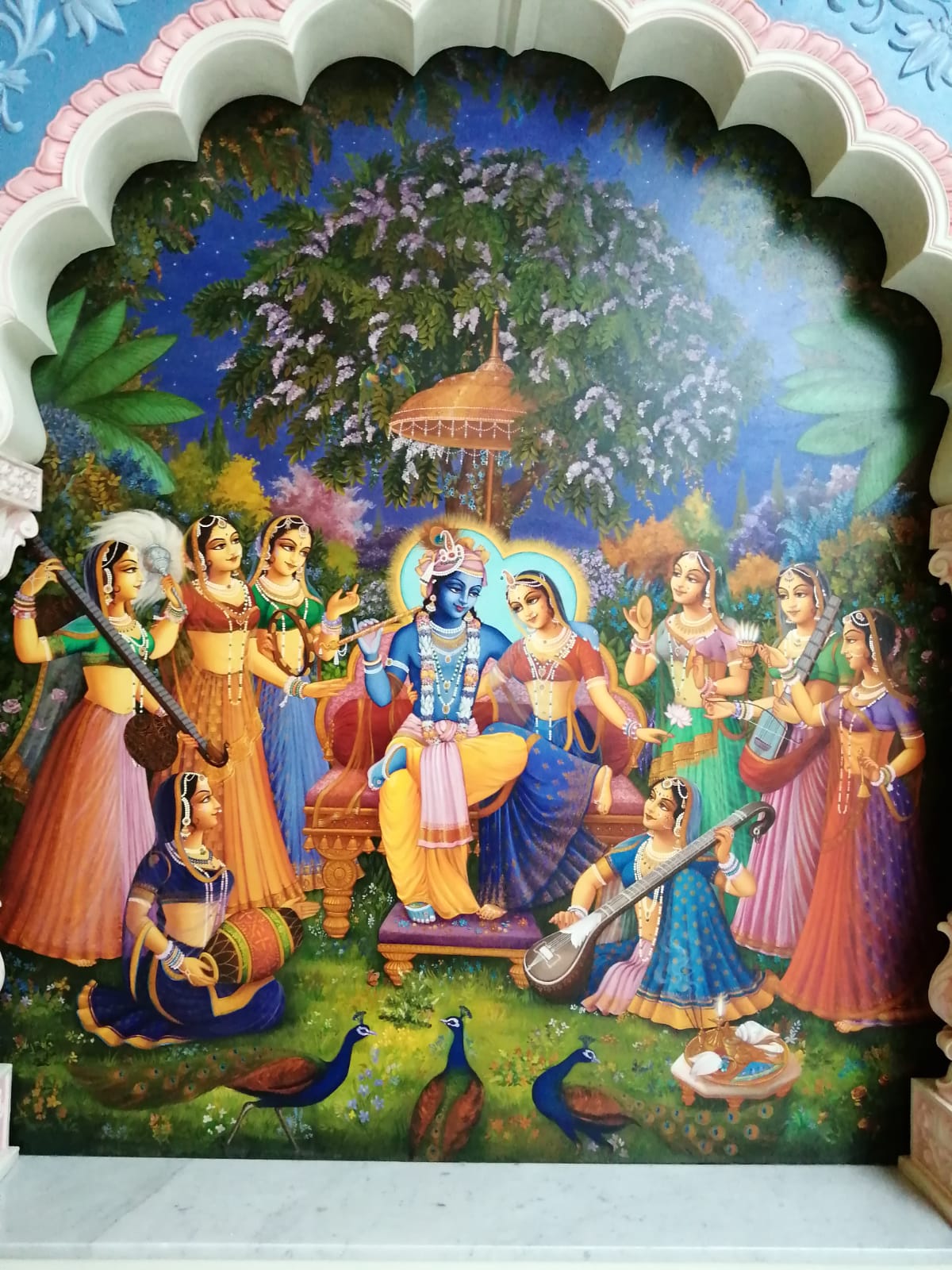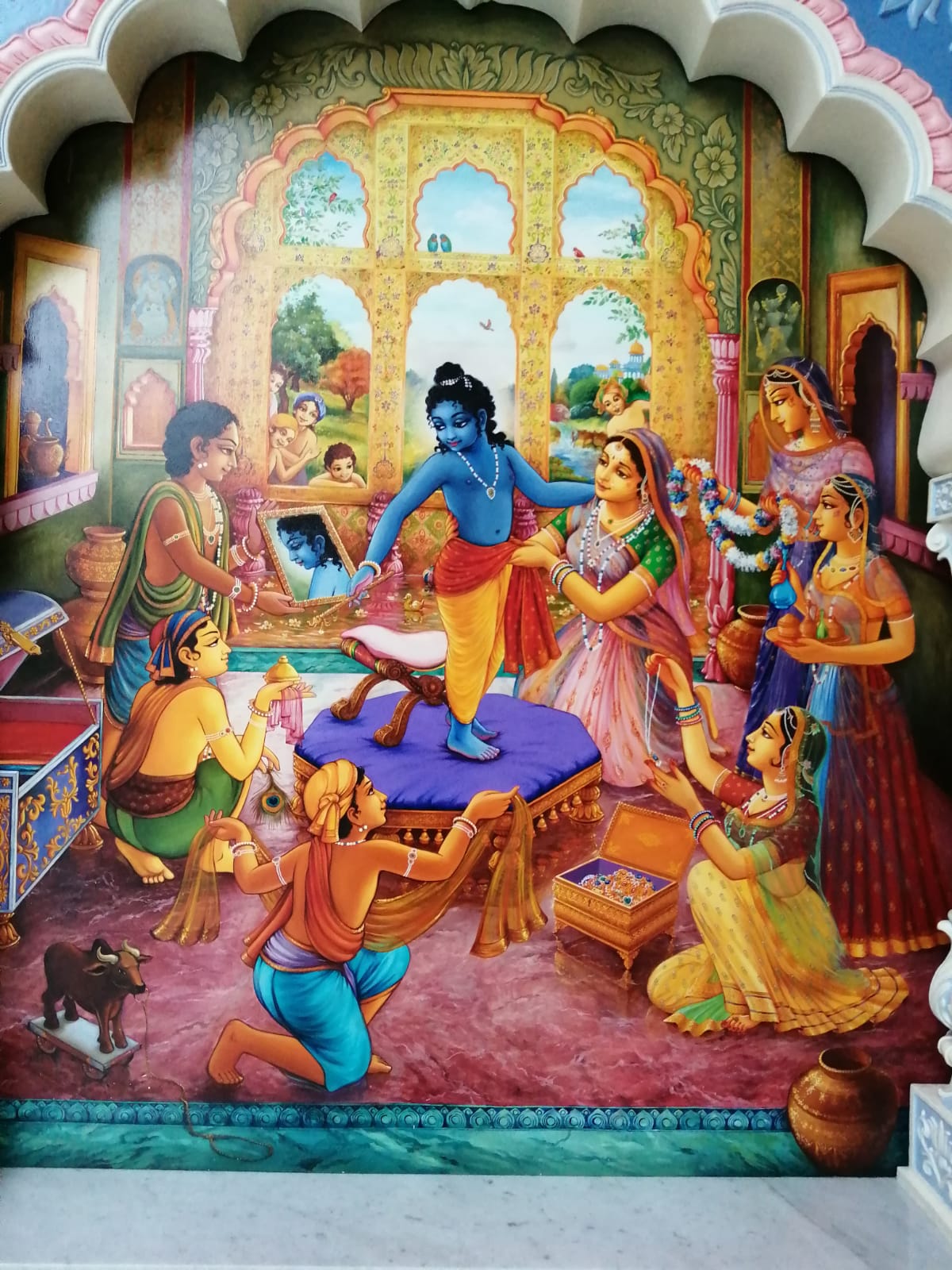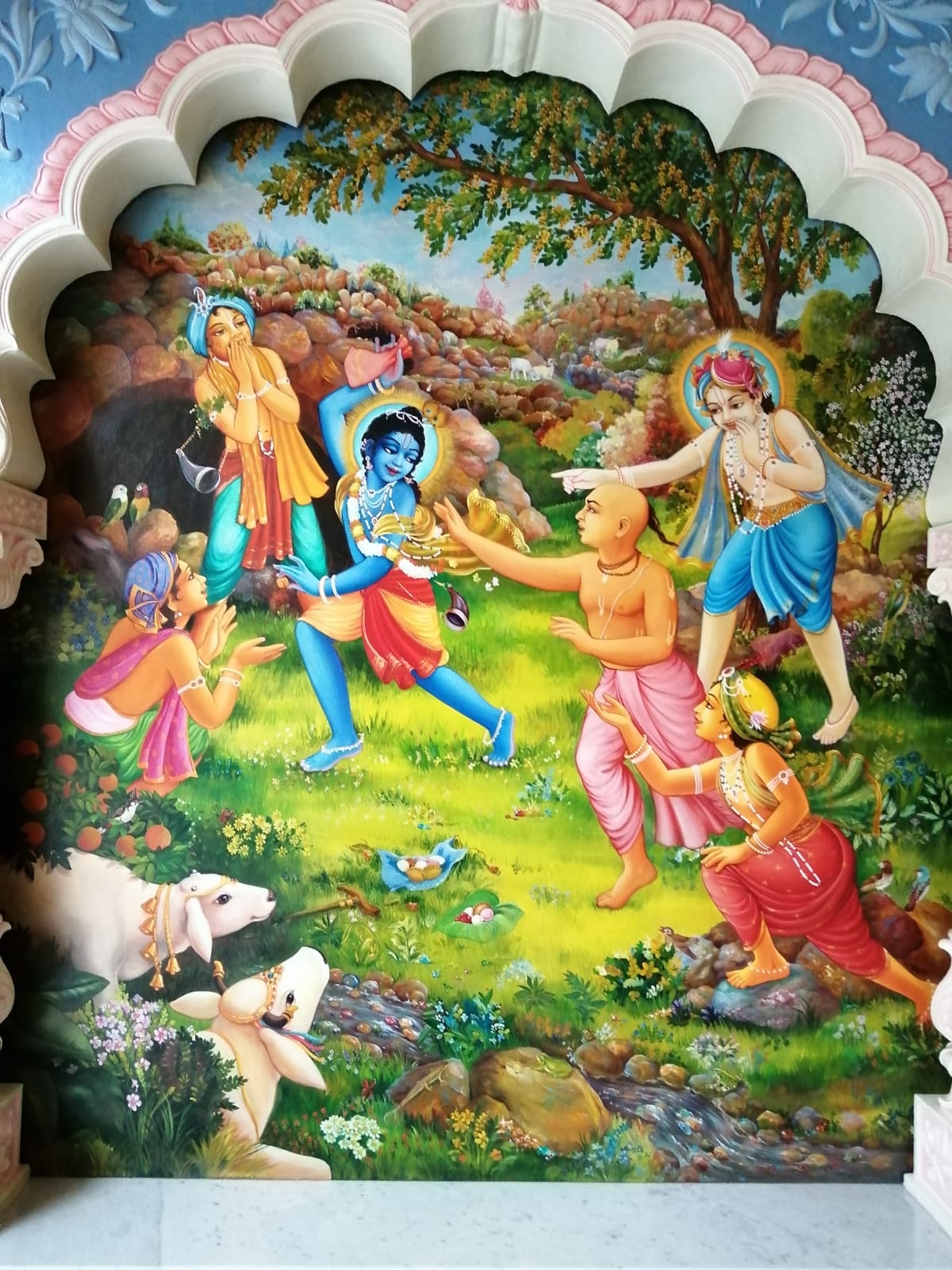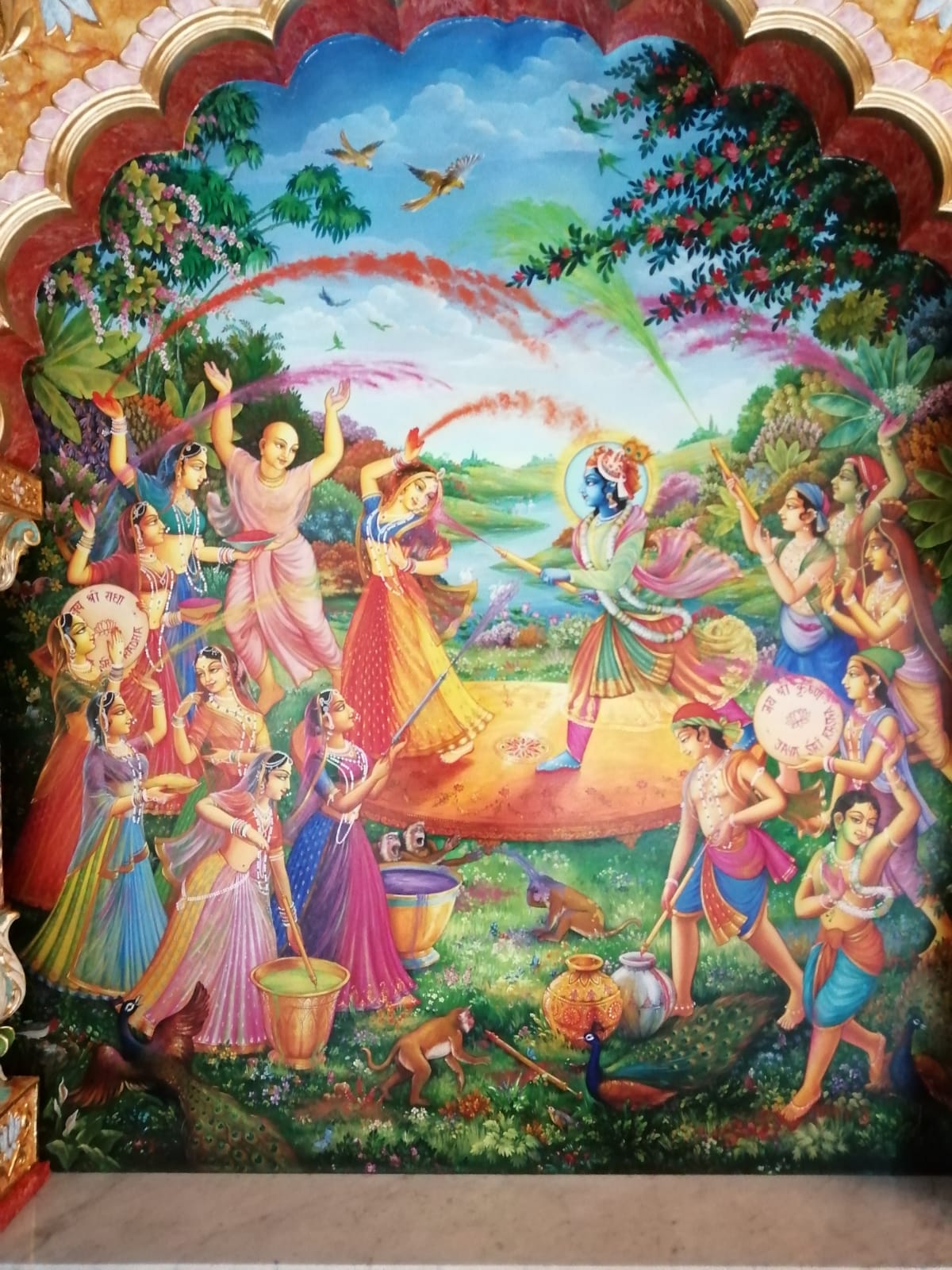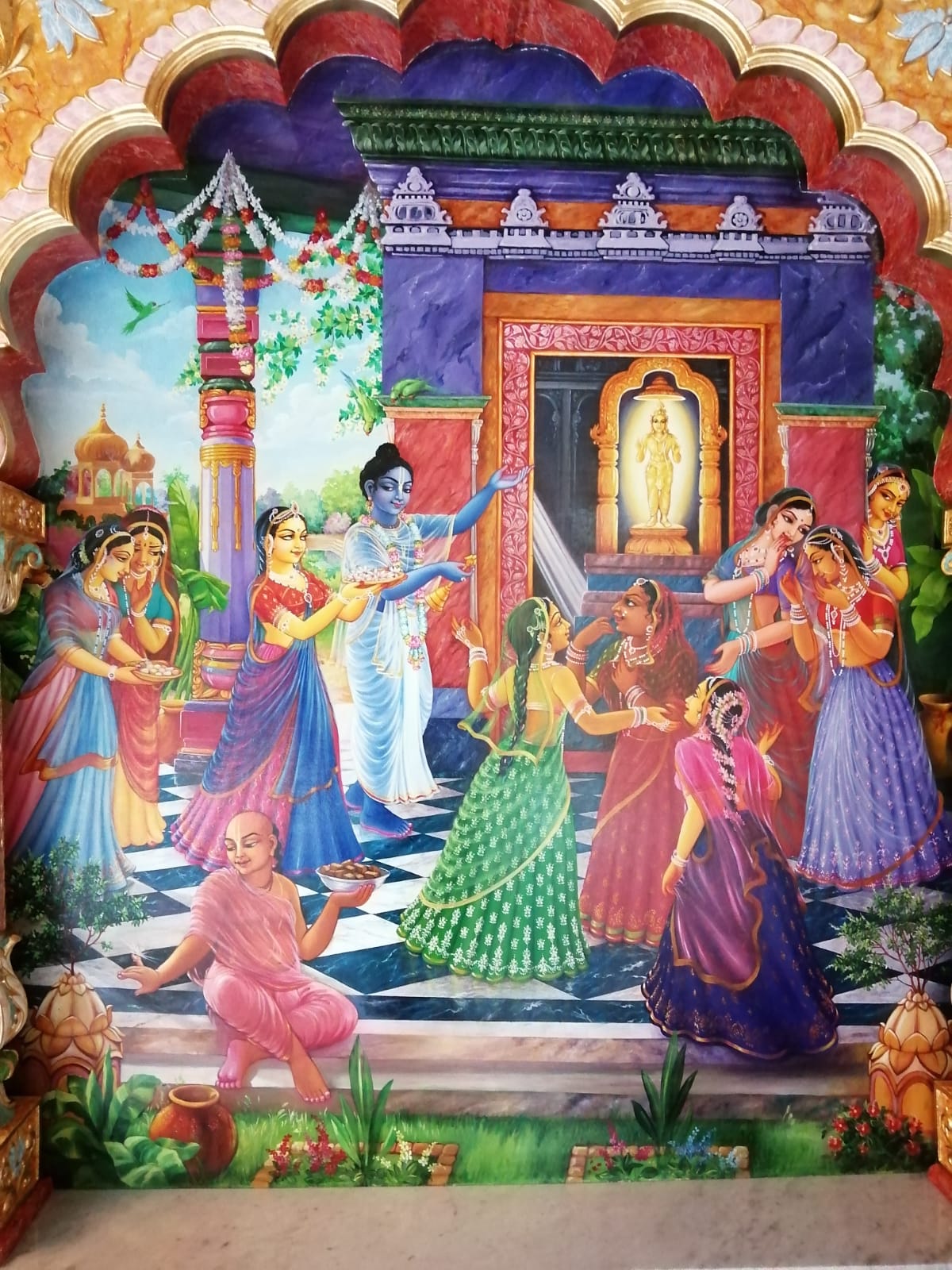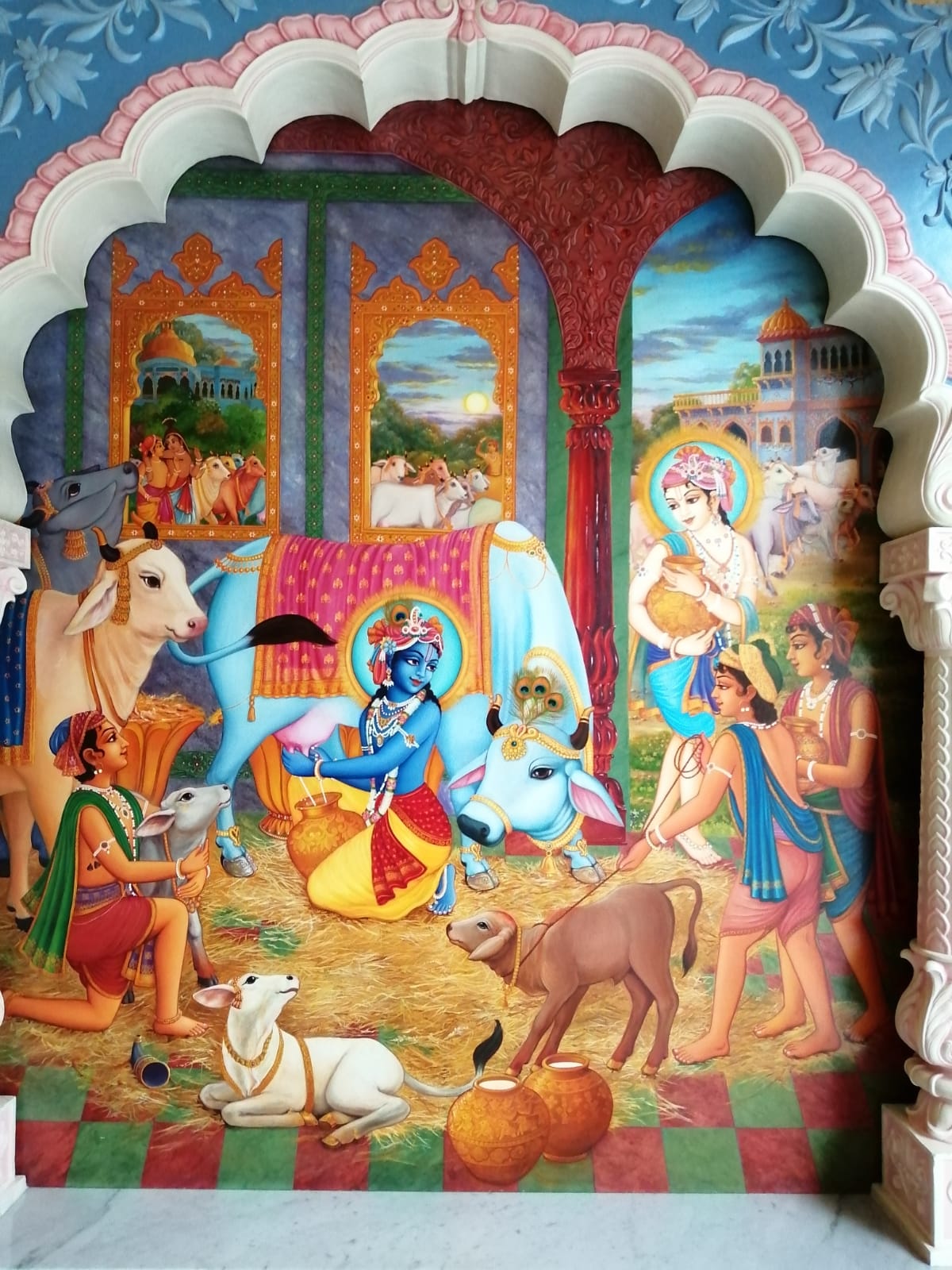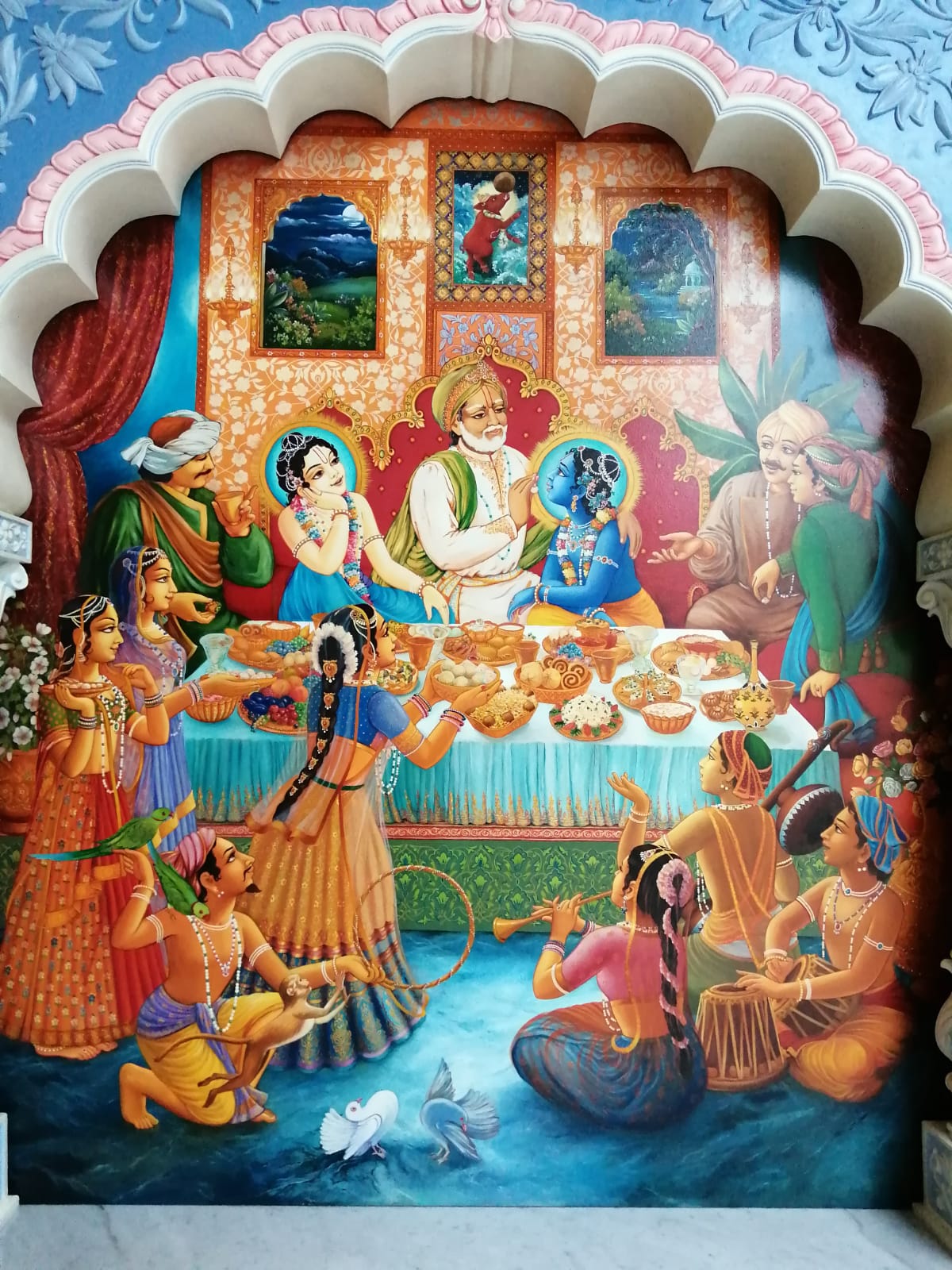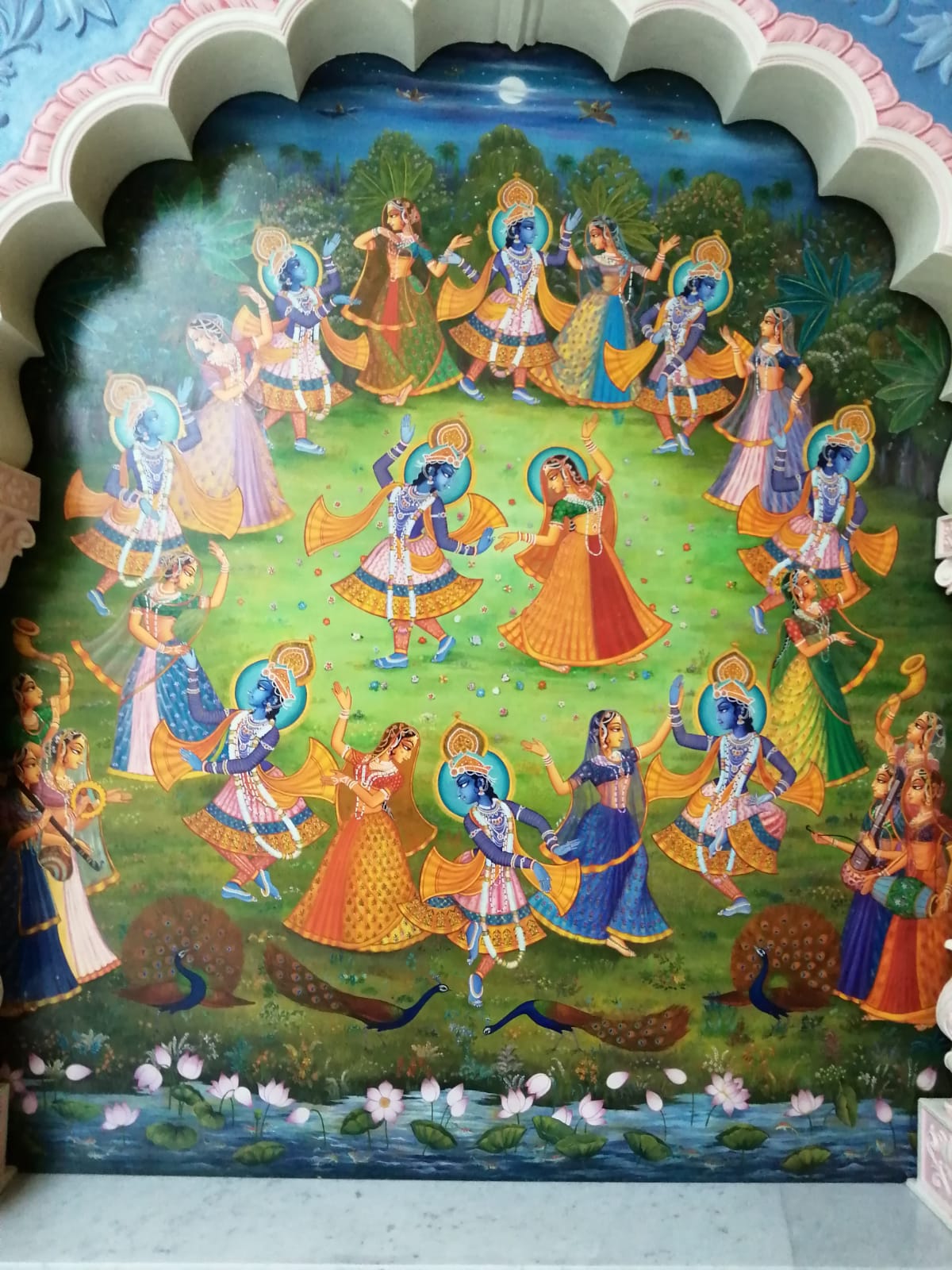 Guest tours depart from the temple building every hour, Tuesday to Sunday from 11:00 to 17:00, no prior registration is required. Make sure to come see the temple and hear explanations about the Krishna Valley project from the tour guides.